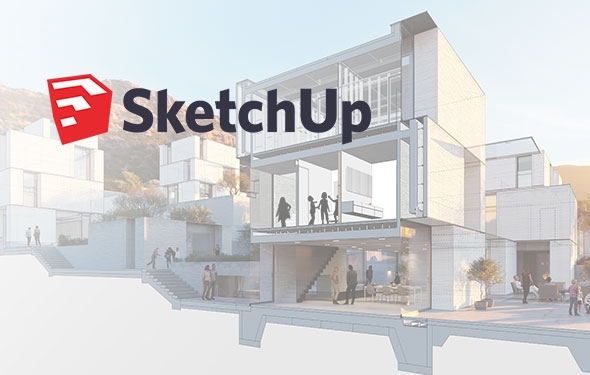 Free SketchUp training videos Myanmar
Google SketchUp ဆိုတာက Hand Sketch ပုံစံဆွဲလို့ရတဲ့ Software ပါ။2D ကနေ 3D ပုံတွေ အထိကောင်းကောင်း ဖန်တီးလို့ရပါတယ်။
အရင်တုန်းကတော့ Civil / Archi တွေအတွက်ရည်ရွယ်ခဲ့ပေမဲ့ အခုအချိန်မှာတော့ Civil ၊ Mechanical ၊ Game Development တွေအထိအသုံးပြုနိုင်လာခဲ့ပါပီ။
3D ပုံတွေကို နားမလည်နိုင်တဲ့လူတွေပါသုံးနိုင်တဲ့အထိသူ့ရဲ့ Tools တွေကလည်း လွယ်ကူလှပါတယ်။
What Is Sketchup?
SketchUp is an intuitive 3D modeling application that lets you create and edit 2D and 3D models with a patented "Push and Pull" method. The Push and Pull tool allows designers to extrude any flat surface into 3D shapes. All you have to do is click an object and then start pulling it until you like what you see.
SketchUp is a program used for a wide range of 3D modeling projects like architectural, interior design, landscape architecture, and video game design, to name a few of its uses.
The program includes drawing layout functionality, surface rendering, and supports third-party plugins from the Extension Warehouse. The app has a wide range of applications, including in the worlds of architecture, interior design, landscaping, and video game design. Sketchup has also found success with people who want to create, share, or download 3D models for use with 3D printers.
Sketchup was created in 1999 by @Last Software. In 2006, Google acquired SketchUp after @Last Software created a plugin for Google Earth that caught the eye of the tech giant. In 2012, Trimble Navigation (now Trimble Inc.)
Related Course
1. Photoshop
# Free SketchUp training videos Myanmar
Instructor
Moe Kaung Thar

Sketchup Training Tutorials

စေတနာထားပြီး သေသေချာချာရှင်းပြပေးထားတဲ့အတွက်ကျေးဇူးတင်ပါတယ်

salaymgmg

Good Training Lessons

Míñ Tĥëík Řøt

Really Useful